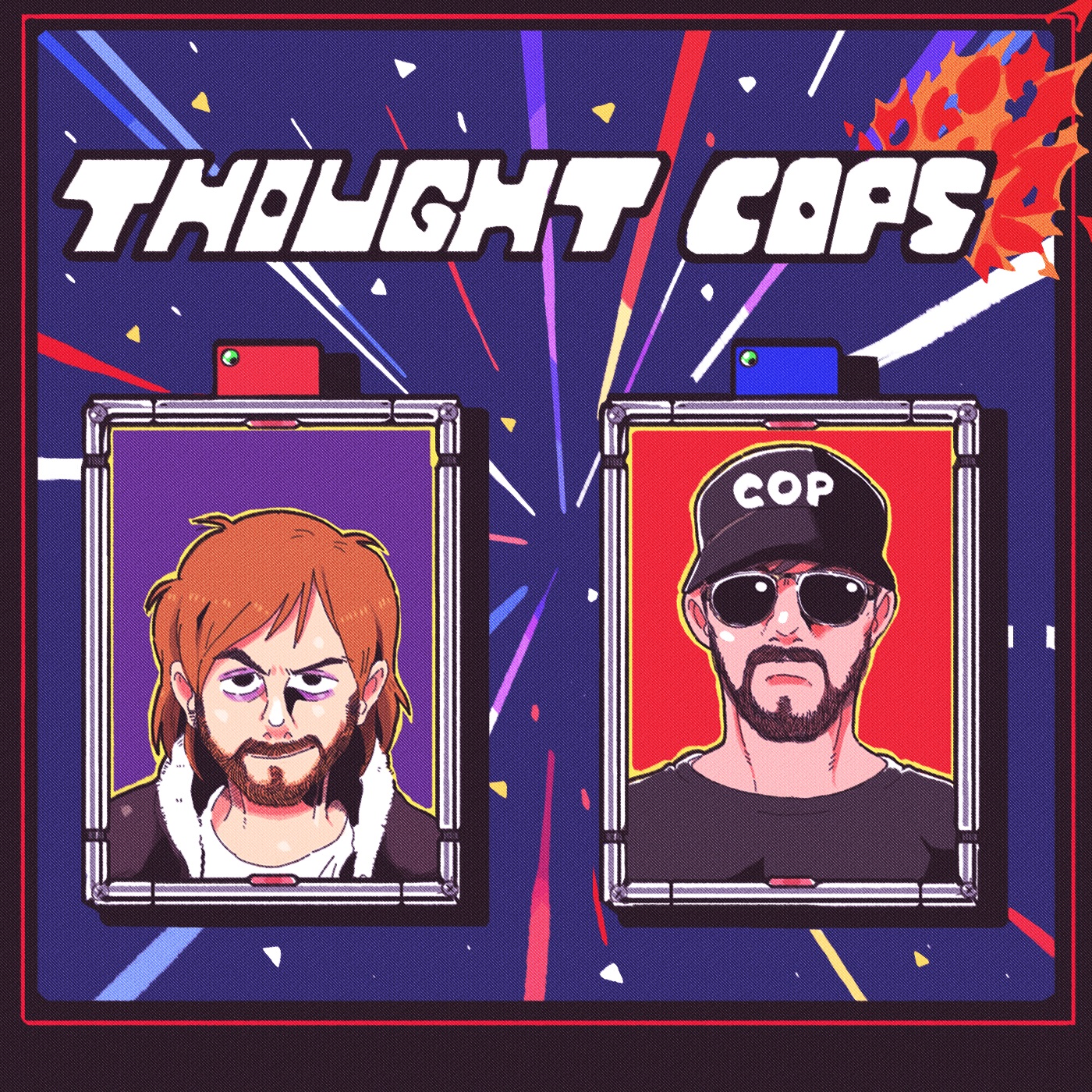 I hope you're all standing, because we're about to start a new episode of Thought Cops! Joining us this week is Danny "The Street" Thompson of ShadowForks Games. He's here to talk to us about the ethics in games journalism. Danny also regales us with tales of his trip to E3.
iTunes: Listen, subscribe, leave a review
Support the show on Patreon
Field Notes
Make sure to check out our call into Mega 64's Poorly Played Stream!
https://youtu.be/gb-aqgHuekc
Here's Danny's video about Death Note: The Musical:
https://www.youtube.com/watch?v=Y73Gc15q8PI
This week, we try not to let the existential dread kick in as we talk about ironically detached stock phrases, the lack of sympathy the internet has for people, and the litter all over the streets and sidewalks.
This week we also make Gaten Matarazzo get a real fucking job, we talk about Rachel Dolezal doing bisexual-face, and OJ Simpson's brand new Twitter account. We also narrowly avoid talking about Kyle Kashuv getting rejected from Harvard for saying the n-word, and something else about Anita Sarkeesian being in the news. Phew!
Make sure to subscribe to our Twitch channel! We're Twitch affiliates now. Hooray!
Click here to buy Thought Cops t-shirts and mugs.
Click here to buy some Thought Cops stickers.
Click here for tickets to see us live on Thursday, August 22nd at the Crowd Theater in Chicago.
Join the Thought Cops Deputy Patrol
Support the show on Patreon