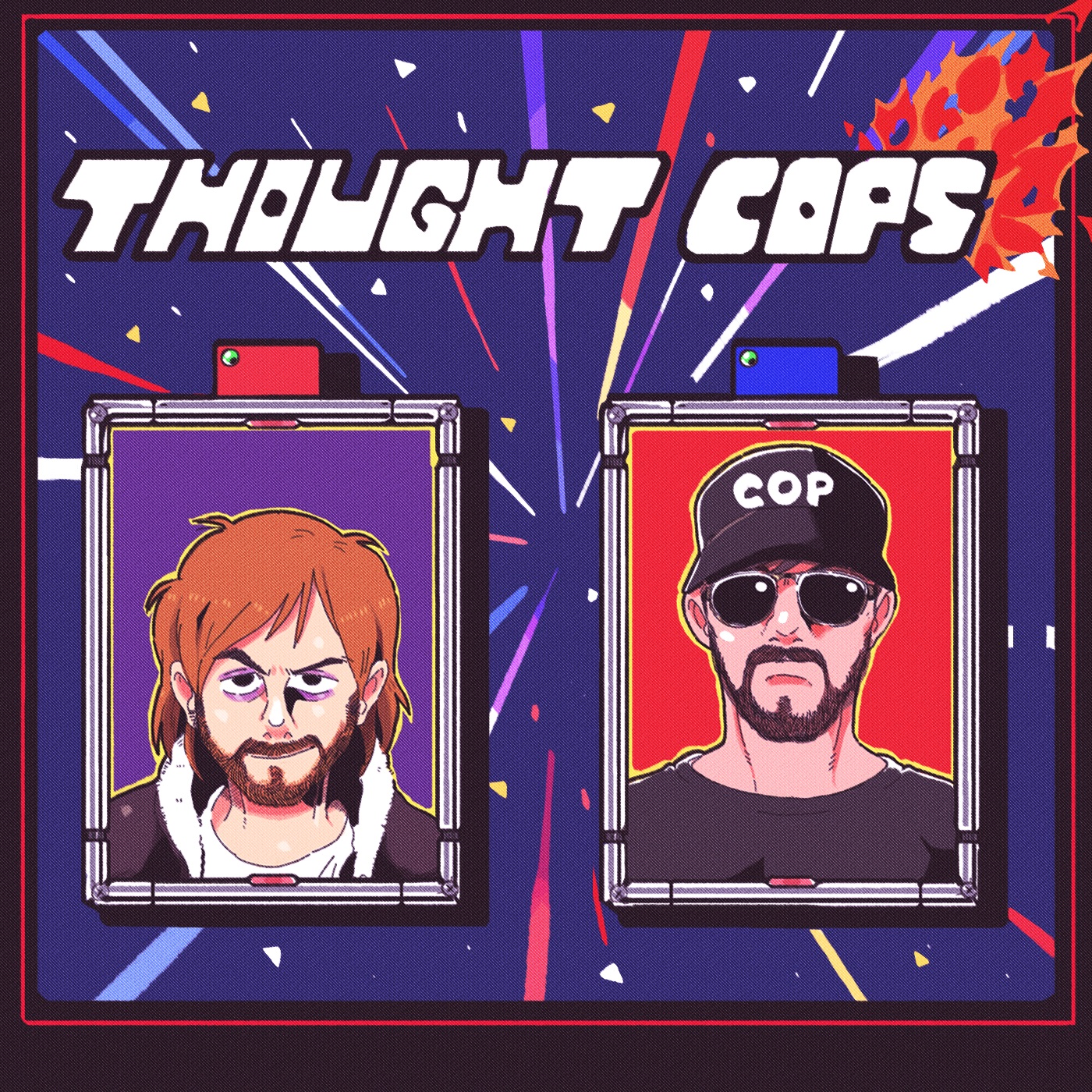 Joining us this week, storyboard artist extraordinaire Nick Lauer dons a girly Thought Cops™ squirtgun emoji and helps us squirt Malort at Twitter. Or whatever it is we do on this show. Make sure to follow him on twitter, and also instagram.
Support the show on Patreon
Field Notes
If you haven't seen it already, here's our field trip video of the Meme Museum! Make sure to like and subscribe.
https://youtu.be/8U7nsQoPYK0
Check out Officer Grant's call in to the Asterios Showkkinos:
https://www.youtube.com/watch?v=Z2gL4fcpeMw
As I mentioned before, emojis aren't for grown men, so says Matt Walsh, and we might have to retire our 'girly' squirt gun emoji we use as an unofficial logo. Has cancel culture finally gone too far???
We also get a few follow-ups to a story we never asked for, unmask Chicago's mayor, erase CNN's garbage political cartoon, and do it while drinking literal gallons of wine.
Join the Thought Cops Deputy Patrol
Support the show on Patreon
Click here to buy Thought Cops shirts, hoodies, stickers, and mugs.
Episode produced by Commissioner Zwick
Leave the show a voicemail at 312-788-7361 or thoughtcopspodcast@gmail.com