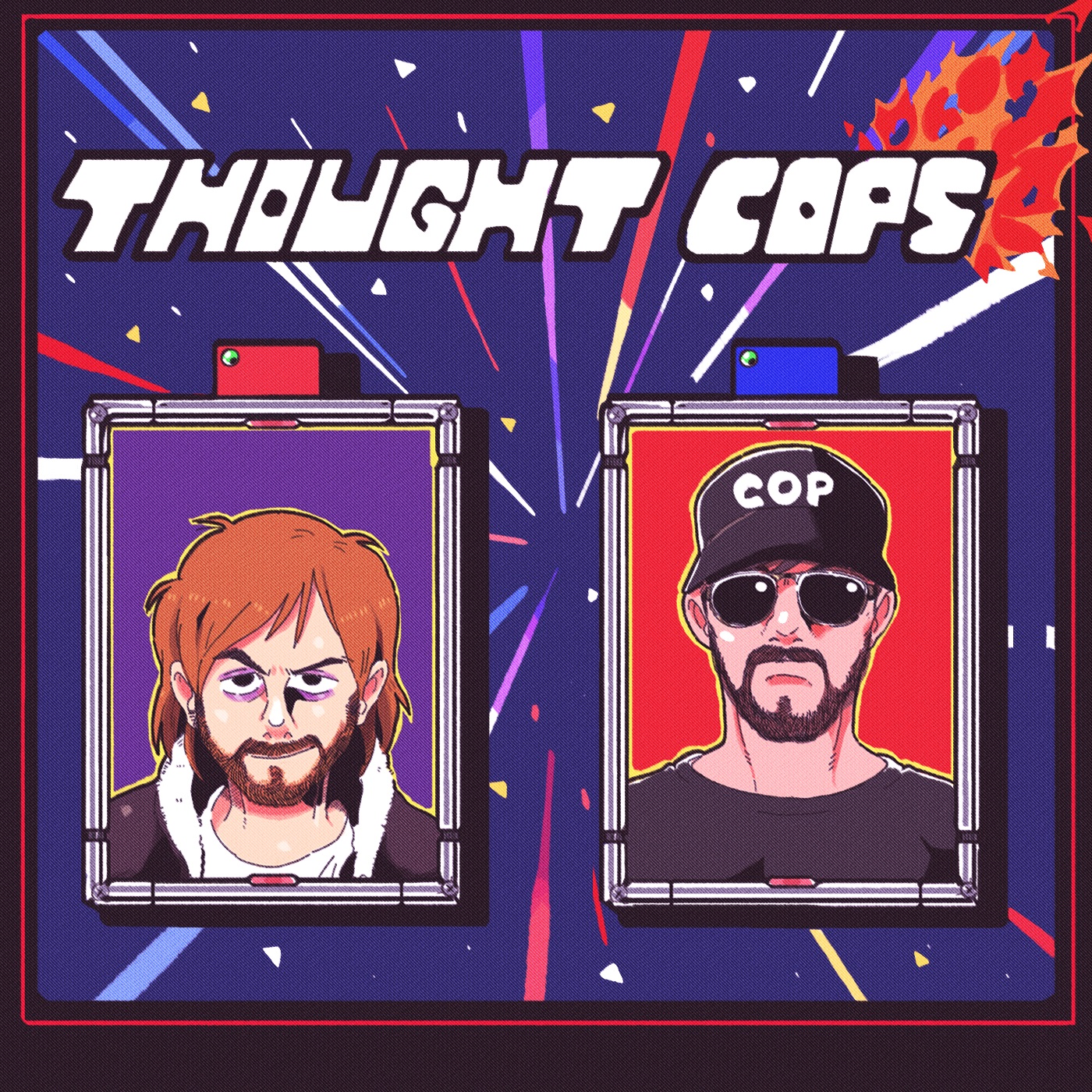 Cleaning up the mean streets of the internet - because somebody's gotta do it. From the cyberpunk hellscape of Neo-Chicago, Officer Kevin and Officer Grant monitor the world wide web so you don't have to. Leave us a voicemail to play on the show: 312-788-7361 or send an audio file to thoughtcopspodcast@gmail.com The Thought Cops have deputized a number of your favorite thought leaders, content creators, comedians, online personalities, and more, in their effort to clean up the internet once and for all.
Episodes
Tuesday Sep 10, 2019
Tuesday Sep 10, 2019
Phone's ringing, pick it up! It's Brad Carter from The Phone Losers of America and The Snow Plow Show, on this week's episode of Thought Cops!
iTunes: Listen, subscribe, leave a review
Support the show on Patreon
Field Notes
We've got a whole bunch of updates for you all this week. We have a new episode of Fire Bros, our bonus show, out this week. Also, every bonus episode we've ever done is now time stamped with the material we've covered, so you can skip ahead if you want! And if you're an Honorary Deputy or Red Beret on Patreon, you'll get a credit in any future videos we make! We also have new stickers out in the Thought Cops merch store, so check those out and slap em up wherever you want.
But this week: Brad helps us follow up with Chicken Watch 2019, where people are getting held at gunpoint for not supplying hungry customers with chicken sandwiches. And you all thought the Chicken Wars was a joke.
Speaking of jokes, Hitler has a head tattoo, has a hard time finding a job, and was just convicted of pedophilia. And no, that's not a joke. We finally get to do something we've wanted to do for a long time on this show and punish Hitler. Fuck that guy.
Also in the news, InfoWars returns to Youtube for a day before getting cancelled yet again, and the Joker movie has been under some heavy fire for giving incels some bad ideas about retaliation. At least that's what the internet told me. Which means that's enough internet for the day. Sksk and I oop! Thanks for listening!
Click here to buy Thought Cops shirts, hoodies, stickers, and mugs.
Join the Thought Cops Deputy Patrol
Support the show on Patreon
Episode produced by Commissioner Zwick
Leave the show a voicemail at 312-788-7361 or thoughtcopspodcast@gmail.com